Patrick Bateman Business Card Quote (American Psycho)
An American Psycho business card would be a seriously messed up thing to buy. Like totally wrong. Right?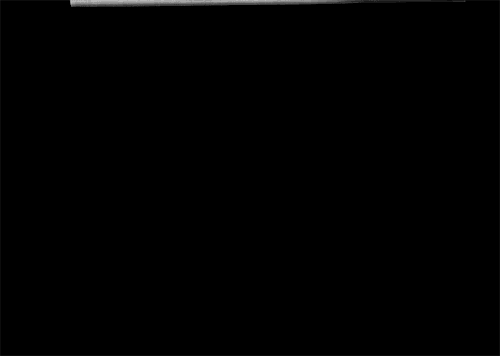 Heh.
We were watching this masterpiece of a film the other day, and we couldn't help but become curious as to whether or not they sold American Psycho business cards on Amazon.
Who can forget the famous Patrick Bateman business card quote –
"I'm in murders and executions."
"What?"
"I said i'm in mergers and acquisitions!"
Classic.
We did some checking on Amazon, and we found out that we could make our own! (There is also an iPhone case with the card printed on the back currently being sold, see below)
*We thought about making these ourselves/mailing them out for a few dollars- What would be a fair price to sell one or two cards at? Email nate@allthecoolest.com if you want us to make these!*
How To Get a Patrick Bateman Business Card Quote or any other professional standard business card size
*Shameless Plug Alert/Solution*
Business cards can be expensive, and we know that from first hand experience.
First, you have to design everything, and make sure all the dimensions are standard for a business card, or the print will come out completely wrong. This means you have to worry about layout, finish, color, and the exact dimensions needed for the card.
This can be a really daunting task, especially for someone who just needs a professional business card quickly, and has no desire to learn image design.
Second, you CAN search online and find a million printing companies that will "do it for you."
The question is, how much do you want to spend? $50? $100?
How about $30?
ButtonSmith
The folks over at ButtonSmith have got your back. They'll give you a standard business card size at 2.5×3 inches, which are the standard business card dimensions for professionals. There are tons of templates, fonts, and different finishes to choose from to make your card exactly how you want it.
In about 10 minutes you can create, (very easily) a standard business card size template that can be printed on either 200 or 500 cards for your business-ing and such. And yes, with the fonts and finishes available you could buy your very own Patrick Bateman business card quote.
ButtonSmith has 4/5 stars from verified customer reviews on Amazon and can hook you up with basically any professional looking business card for a really affordable rate. ($30!)
They have different layouts already set up, so all you need to do is fill in the text that you want on the card! It's really as simple as filling in the blanks.
ButtonSmith even offers different textures and finishes, so you can get the "eggshell" finish that Patrick Bateman so enviously did not purchase when he got his own business cards.
Don't be like Patrick Bateman when he saw Paul Allen's business card.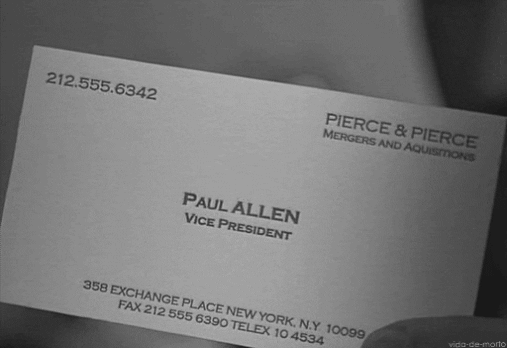 Impress your clients, customers, and the ladies with these  business cards.
They also have this Patrick Bateman business card quote on some iphone cases!
Other Awesome Stuff!
Check out our most expensive items on Amazon if you want to live a Luxury Life like Patrick.
Don't want a business card, but want a new Cards Against Humanity Expansion Pack? Check out every Expansion/Spinoff in existence.
Want to rage out like Patrick Bateman? Do it legally with a Water Balloon Fight
Sub to our monthly newsletter below to stay in know with the haps
See you next time. We just remembered…